What the Karate Kid movie can teach us as credit investors
One night, while enjoying the classic 1984 film "Karate Kid", for what I conservatively estimate to be the 100th time, I realized that my youth (and part of adulthood) was not totally wasted. The countless hours watching movies instead of reading Adam Smith's "Wealth of Nations" were not lost. I was actually learning valuable investing lessons and I wasn't even aware of it. I found that, yes, Mr. Miyagi's wealth of knowledge about karate and banzai trees could be applied as investment guidelines.
So, here are some valuable lessons from various "Karate Kid" movie scenes, the Do's and Don'ts, and how they can be utilized to uncover investment ideas within two challenging high-yield sectors.
Midstream Energy
Do: Exhibit Rigorous Discipline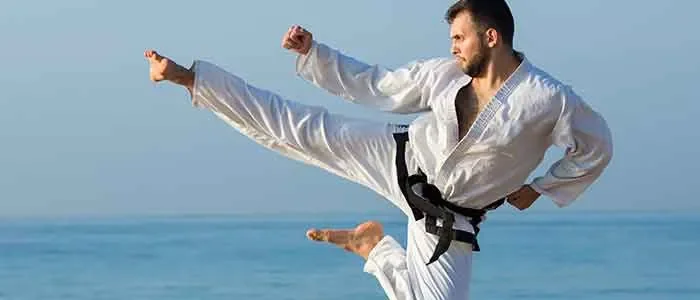 This may seem obvious to the untrained eye. Yes, working hard leads to good results. The point here is rigorous discipline. Mr. Miyagi doesn't just instruct Daniel on how to throw punches and kicks, he diligently trains him with unique techniques that only reveal their true purpose after they have been ingrained as muscle memory. Daniel learned how to block punches with a "wax-on/wax-off" arm movement that became second nature because he spent all day using the very same arm movements to wash and wax all of Mr. Miyagi's vintage automobiles.
As investors, we hone our skills to build cash-flow models and relative-value analyses so that we can analyze investments in a wide variety of industry sectors. Regardless of the driver, we are trained to closely analyze cash flow (positive and negative) and focus on the company's ability to repay/refinance its debt obligations. We must stay true to our training and not be influenced by less critical risk factors.
Don't: Hold Grudges (everyone deserves a 2nd chance)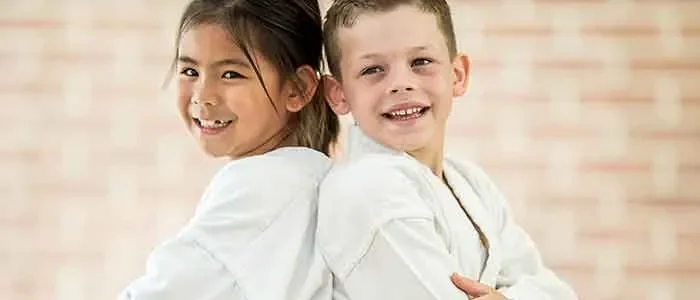 I would be remiss if I didn't acknowledge the successful series "Cobra Kai" on Netflix as it is a continuation of the Karate Kid storyline 30 years later. There are many themes in this new show, but one overarching theme is of redemption and second chances. Johnny's life takes a turn for the worse after he takes a kick to the face and loses the match at the end of the original Karate Kid. In the Netflix series, he eventually turns his life around by opening up a new dojo, which he names Cobra Kai in honor of his roots. For investors, this lesson is important, as you shouldn't let the past influence your investment rationale. Companies, with the guidance of effective management, are able to react quickly to business obstacles and re-focus the business to achieve growth.
Midstream Energy Idea:
The volatility of bond returns in the energy sector clearly highlights the importance of maintaining rigorous financial discipline. It also requires that investors keep an open mind when evaluating credit worthiness. One subsector that deserves attention is midstream. Within the energy sector, midstream is widely believed to be less risky than upstream, mainly due to its focus on volumes and not necessarily price. It makes sense, as midstream activities include the processing, storing, transporting, and marketing of oil, natural gas, and natural gas liquids, whereas upstream activities include exploration, drilling, and extraction. As a result, midstream contracts tend to be structured based on volumes transported through pipes and not based on the price of the commodity. We know this is not a hard and fast rule and contracts can vary. As such, investors must show discipline in order to evaluate the quality of a midstream bond issuer's cash flows:
Do the volume assumptions make sense based on regional basin economics?
What are the operating expense and capex assumptions and are they realistic given the current environment?
- Finally, while not unique to midstream energy, be prepared to protect your investment, with new capital or other amendments, if needed.
One example in high-yield midstream energy is Enlink, which provides midstream energy services across a number of basins and is well-situated in the low cost Permian basin, an oil-rich region spanning Texas and New Mexico in the United States. Attributes include:
Diversified asset base – Permian growth can offset more mature basins
Decent positive cash flows even during a challenging 2020
Strong commitment to reduce leverage in the near term
Sufficient liquidity and manageable debt maturities
Services 
Do: Go for the Glory!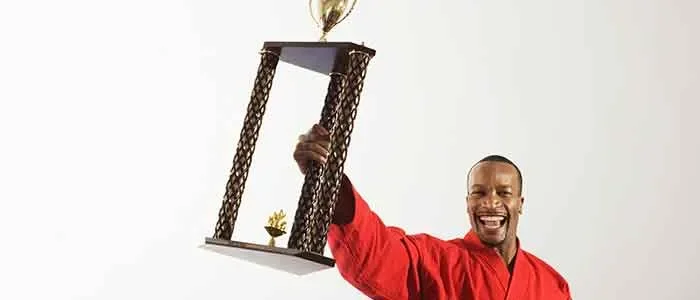 Throughout the movie, Daniel always seems to go for the glory. He goes for the beautiful girl, Ali, despite the fact that she used to date his arch nemesis, Johnny. Daniel also goes for the glory in the famous final fight scene when he employs the highly technical flying crane kick, something he learned after watching Mr. Miyagi train on a pole on the beach. "If do right, no can defense." Daniel practices this move on his own and uses it to become victorious. As investors, we must also believe in ourselves and take risk when appropriate.
Do: Make sure you have a good sensei (management)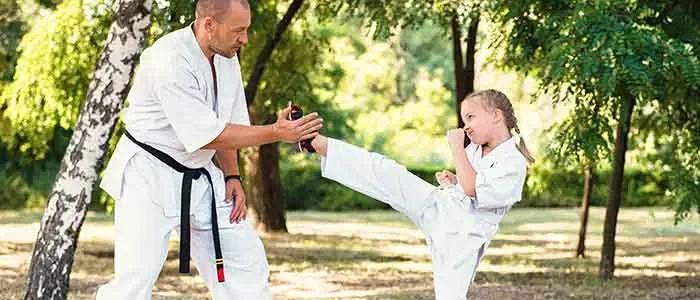 A top-notch sensei will not only teach his students how to fight but also how to find balance in life. This is not only balance for today, but also for going forward. Daniel clearly lucks out when he meets the maintenance man at his new apartment. Through Mr. Miyagi's teachings of Miyagi-do karate, Daniel learns to control his confidence and find balance with his new life in California.
When analysing investments, investors should understand that Management teams must also do more than just operate the business. A great management team will constantly be thinking about how to best position the company for today and for the future. For example, from a bondholder perspective, if earnings are expected to be down due to external factors, then management should focus on cost control and make sure any new projects meet conservative underwriting criteria.
Don't: Start fights you can't finish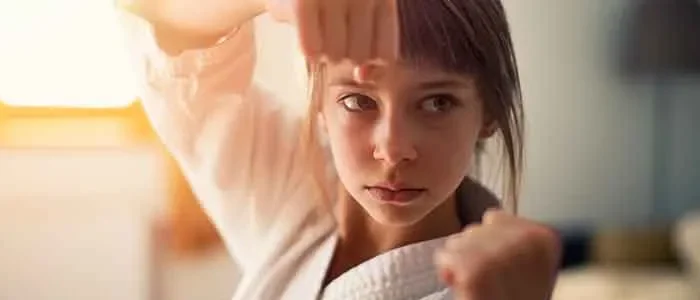 This is especially true for credit investors as they must be prepared to work with borrowers so they can satisfy their debt obligations. In the movie, Daniel plays a prank by turning a water hose on Johnny Lawrence while he is in the bathroom. Daniel should have realized this was a bad move as he should have expected some retaliation. Furthermore, Daniel knew very little karate, especially compared to all the black belts at Cobra Kai that hated his guts. Daniel was unable to finish the fight as he had insufficient training and did not know what he was up against. As credit investors, we must be prepared for a myriad of scenarios that may or may not change the investment thesis. Sometimes, for more distressed situations, this includes the willingness to invest incremental capital in order to protect existing investments (i.e. finish the fight), and also know when to exit investment and avoid getting drawn into larger battles.
Services Idea:
Services is a broad sector, often characterized as defensive given its predictable and recurring revenues. That being said, it has not avoided the pitfalls related to Covid-19. Travel related services (e.g. rental cars) were disproportionately affected and may take longer to recover. As such, it is important to assess the dynamics of each subsector in services. Not only should one be aware of the company's end markets and overall market position, one should also have a firm understanding of how much costs can be cut in face of lower demand. In addition, one must also have a solid understanding of the issuer's cash flow profile, including its capex needs and ability to manage working capital during more challenging times.
An example in services is Staples.
Using all our lessons, we must be diligent and trust our training. Staples is a leader in B2B office supplies (note: the retail arm was spun out to same sponsor Sycamore but is not part of the credit) and uses its distribution network to effectively meet customer demands across the United States. Unsurprisingly, financial results have suffered during Covid, but Staples' has been able to offset some of this with strong sales of cleaning supplies (e.g. hand sanitizer, masks). Other positives are its strong liquidity (869 million US dollars as of Q3 20), manageable debt maturities (ABL revolver matures in 2022, term loans in 2024). It also has the ability to generate free cash flow supported by its low capex needs. While leverage is high at 8.3x, this should improve in 2021 and beyond as the vaccine becomes more available and offices re-open.
Hopefully, you will appreciate even more the valuable lessons learned from watching this iconic film. The themes are profound and can be applied to many aspects in life, including finance. Perhaps that's the reason the film has such broad appeal across generations. As investors, we should not be afraid to learn by any means necessary. I mean, who would have guessed you could learn so much about investing from watching old Karate movies!