6 pillars to make a positive impact with your investments
Our planet is facing exponentially increasing threats. Our climate is changing at an alarming rate and we're already feeling the effects. Indispensable natural resources like clean water are becoming scarce. Waste is causing mounting issues on land and in oceans. What can responsible investors do to help mitigate these developments?
Scientists estimate that limiting warming to 1.5 degrees Celsius would reduce the odds of initiating irreversible effects of climate change. It is clear that the global community needs a plan to address these challenges, and those plans will require massive funding. This is where investors can act as an indispensable part of the solution.
In order to achieve this, key areas like the industry, transport, building construction, and waste management need to lower emissions significantly and simultaneously, otherwise the global greenhouse gas reduction targets of 80 to 95% that governments set under the Paris Agreement in 2015 will be out of reach.
All parts of the economy (not just some) would need to decarbonize to achieve the 1.5-degree pathway. Should any source of emissions delay action, others would need to compensate through further greenhouse gas reductions. But perhaps the biggest risk is seeing the climate transition as a taxation-like cost to the economy, rather than a series of investment opportunities. For investors, we believe the opportunities lie within six pillars of the economy. We call them impact pillars, because investors can make a measureable impact by investing in businesses that are leaders in these six areas while generating solid returns. These companies enable a wider adoption of beneficial business practices and provide products and solutions for others to reduce or avoid emissions. The impact pillars are based on and aligned to the UN Sustainable Development Goals (SDG).
Pillar 1. Clean energy – replacing fossil fuels with renewables
Energy accounts for the lion's share of greenhouse gas emissions, and overlaps with and supports the other pillars. Therefore, clean energy is key to reversing climate change and a significant component to reducing the human impact on the environment. The focus lies on electricity, hydrogen and heat generated from renewable resources and technologies, enabling not only a reliable but also smarter and greener grid.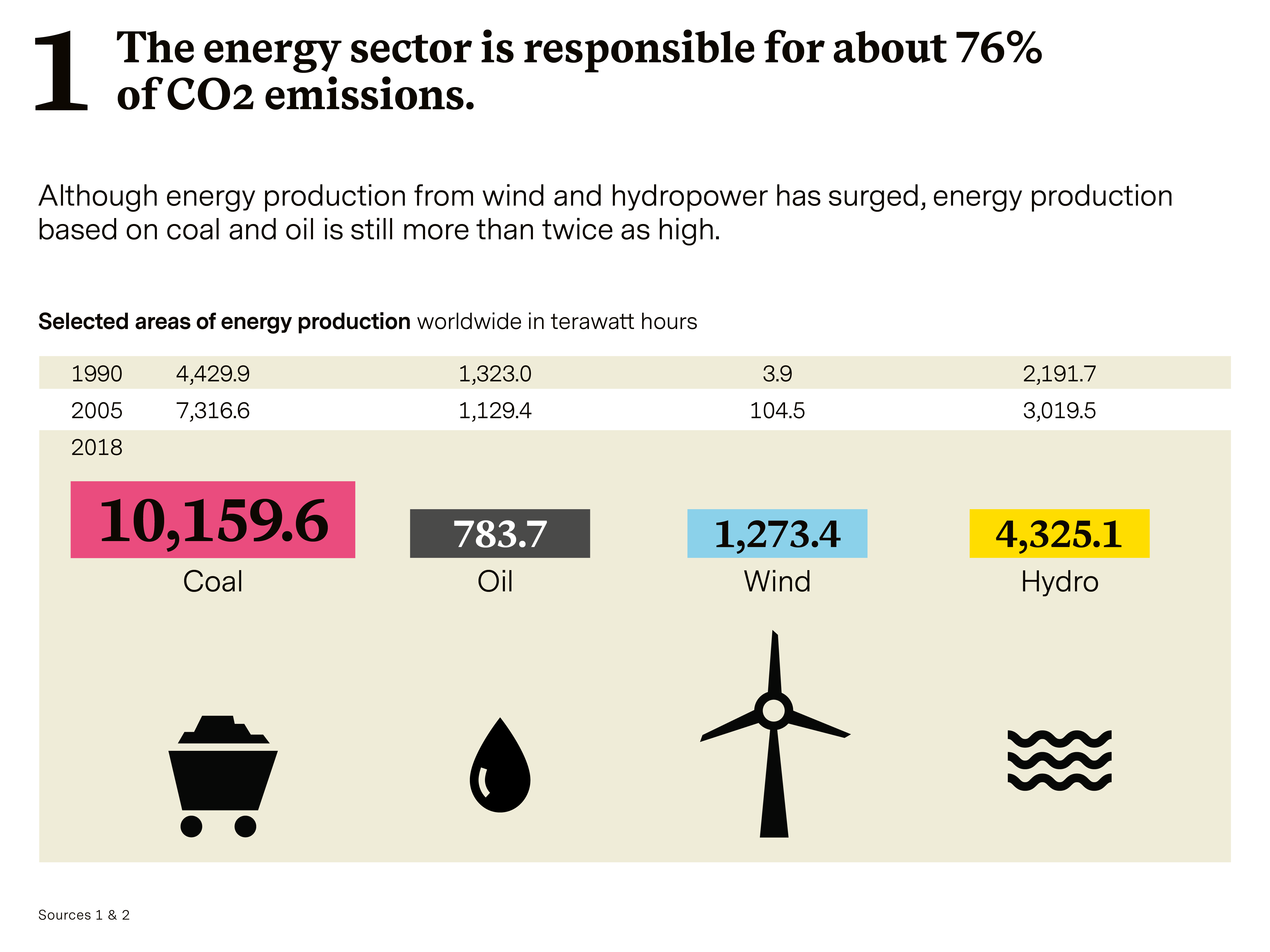 Pillar 2. Building technology – construction with an eye on efficiency
Residential and commercial buildings account for a large share of global energy consumption.
We search for technologies and materials that lower the environmental impact of a building over its entire lifecycle, from site selection through design and material choices, construction, operation, maintenance and demolition. The focus is on minimizing energy use in buildings (especially for heating and cooling) through energy-efficient measures and adopting renewable energy to meet remaining energy needs.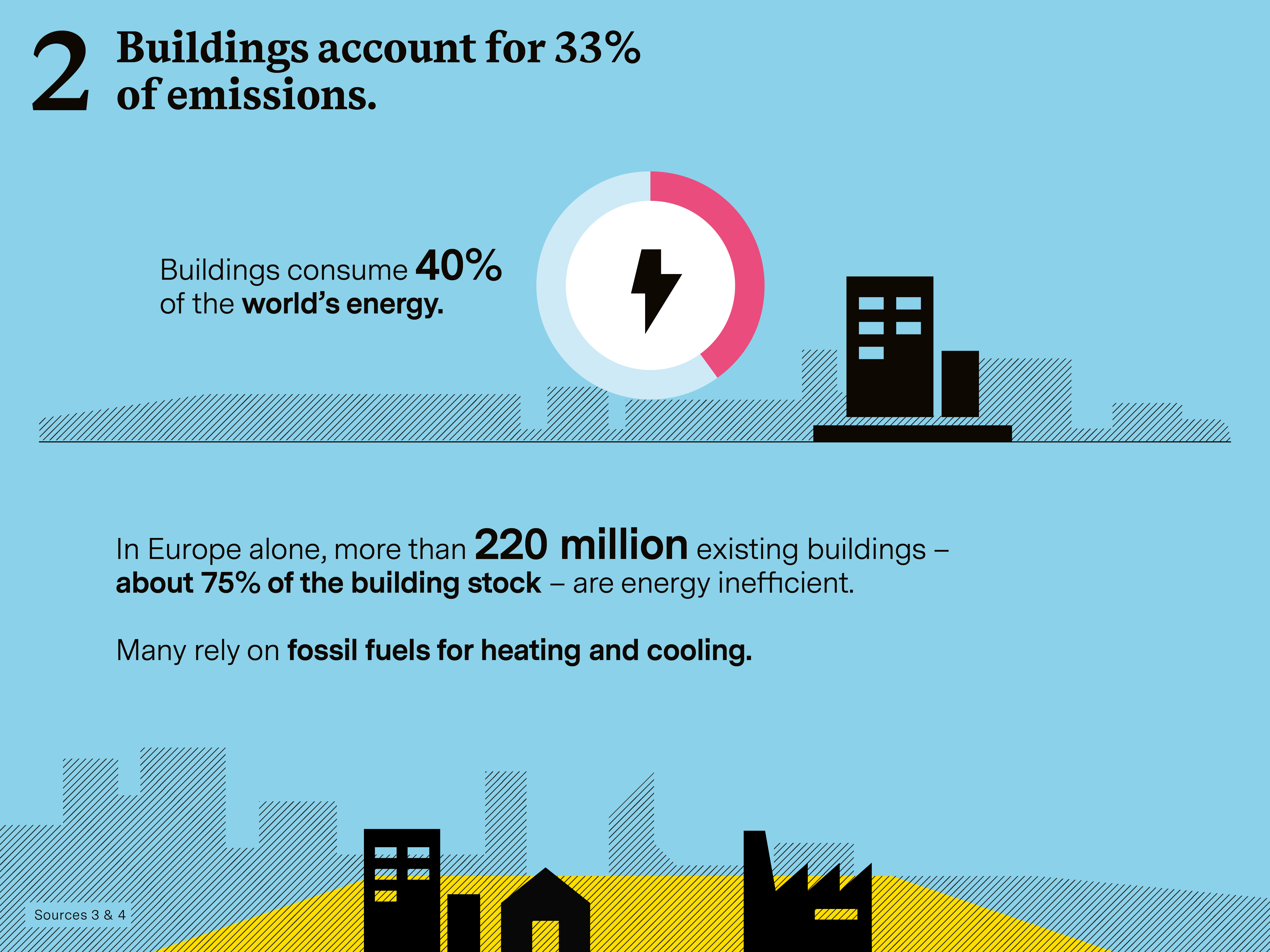 Pillar 3. Resource-efficient industry – making processes simpler and cleaner
Resource-efficient industries play a vital role in moving towards a more environmentally friendly world. Clean and efficient production processes will reduce energy and materials consumption while increasing the output needed to cope with rising demand. Importantly, digital transformation is paving the way for new approaches to development, production, and the entire logistics chain.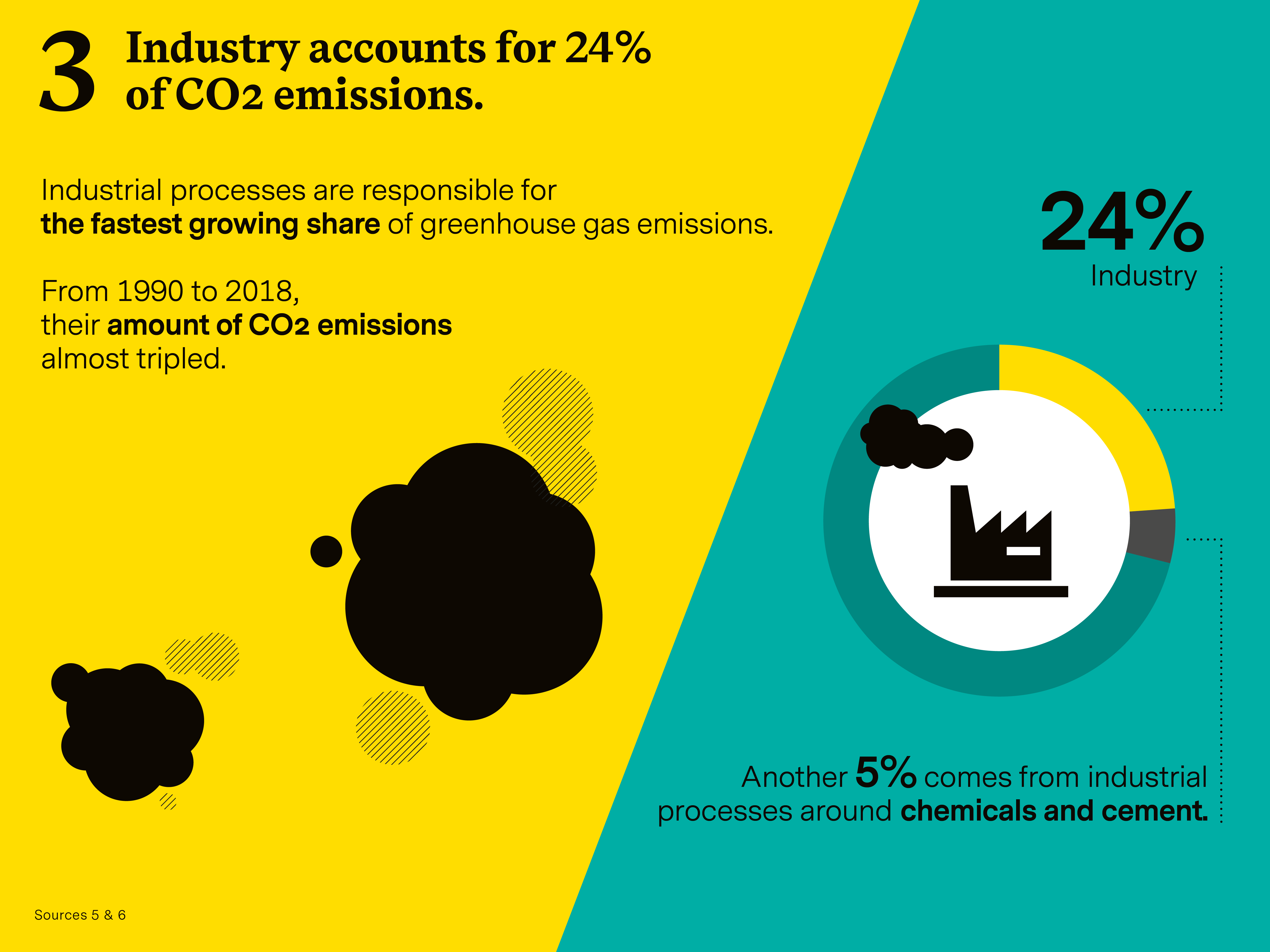 Pillar 4. Clean water – letting the right kind of liquidity flow
Rising water consumption as well as water pollution is a global problem. Challenges include not only the delivery or treatment of drinking water in arid regions, but also the maintenance of the existing infrastructure in industrialized countries. We focus on companies providing infrastructure and technological solutions for efficient water usage, wastewater treatment, as well as purification and desalination. Get more insights about water scarcity here .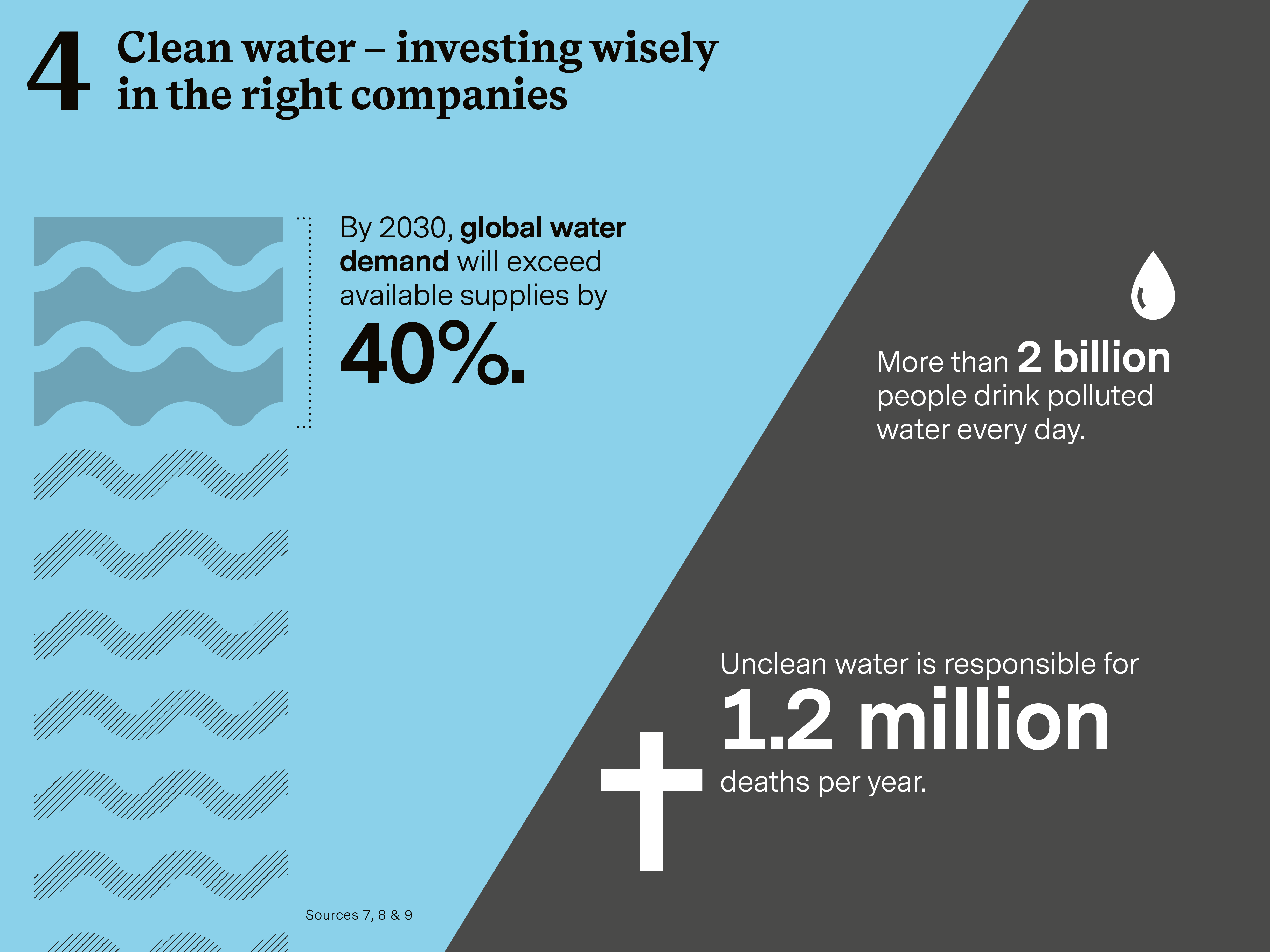 Pillar 5. Low-emission transportation – traveling without shame
The logistics and transportation sector is a significant contributor to global emissions and pollution. We concentrate on companies that shape the future of mobility by offering innovative solutions and key technologies to better connect a global and converging world through improved logistics as well as low-emission transportation that saves time and resources.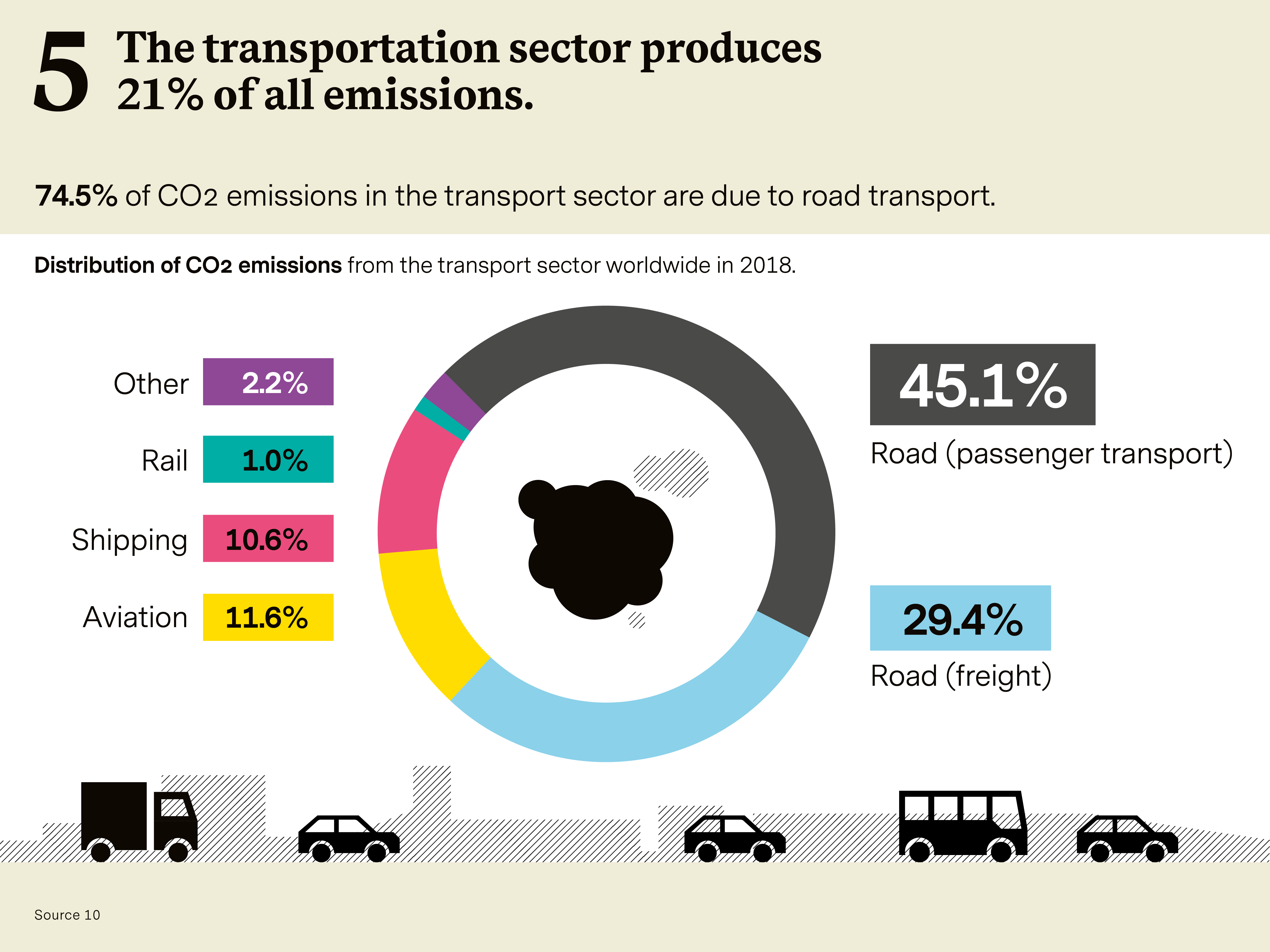 Pillar 6. Lifecycle management – planning disposal before production
Reusing resources and reducing waste is increasingly important. We focus on companies that offer recycling solutions or integrate product lifecycle concepts from inception, through engineering design and manufacturing, to service and disposal of the manufactured products into their processes.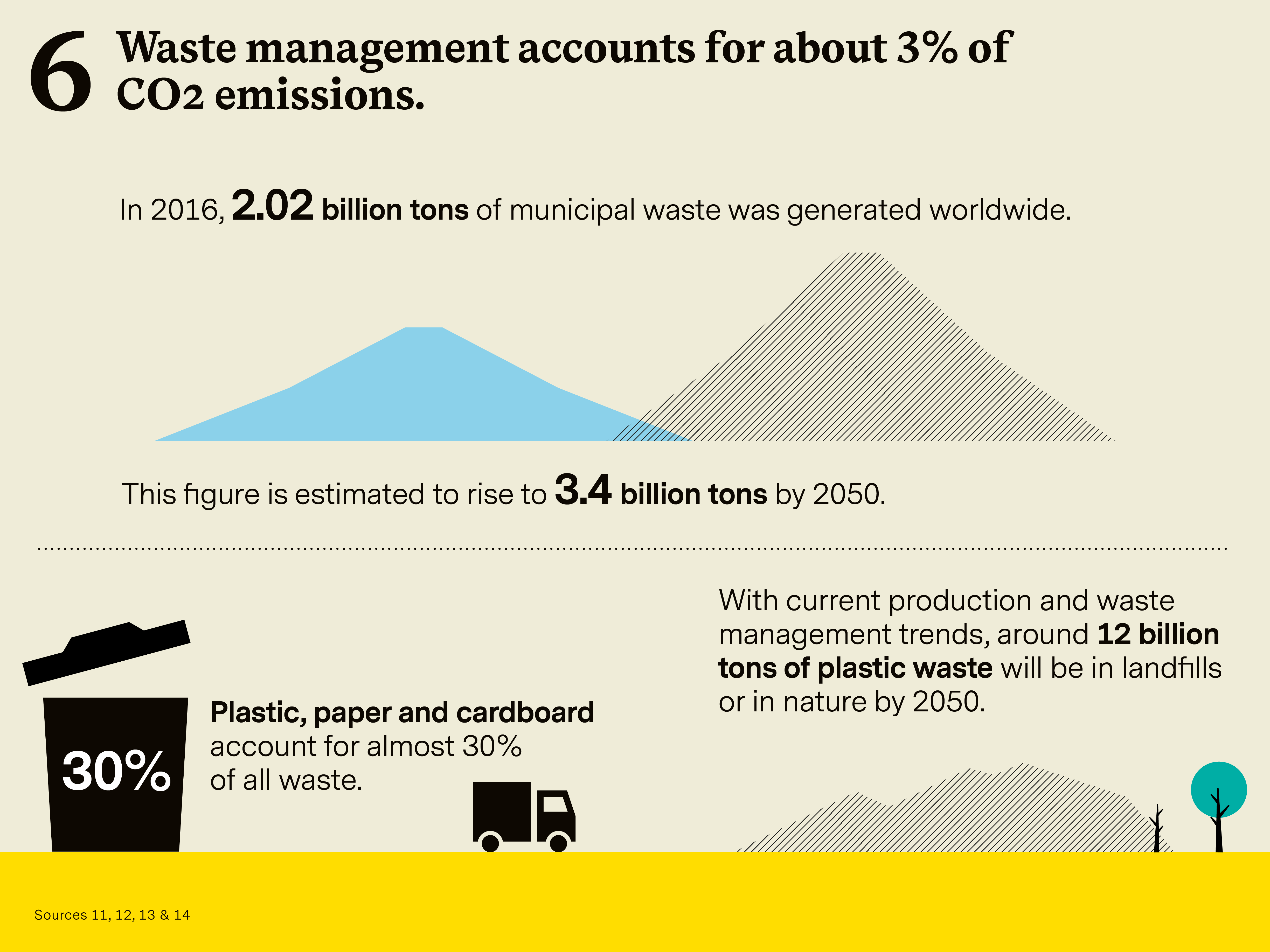 Three companies paving a path to a healthier world
Structuring your portfolio based on these six impact pillars sets a solid foundation, but a few examples might help you to better understand the concept. So what kind of businesses do the six pillars lead you to? We will introduce three companies, which represent three of our pillars: clean energy, clean water and lifecycle management.
Vestas Wind Systems – harnessing the winds of change
When mentioning clean energy, one of the pictures that comes to most people's minds is a vista of tall wind turbines situated along shorelines and fields. Vestas Wind Systems is, worldwide, the largest producer of wind turbines based on installation capacity and revenues. Their wind turbines are situated in 82 countries across the globe and command a market share of 17%.
The manufacturing of their wind turbines consumed 621 GWh in 2020. Once installed, these turbines will generate 44,000 GWh of green electricity per year. With an energy payback period of just five months, this adds up to significant reductions in greenhouse gases. Over their lifecycle of 20 years, this will help to avoid almost 500 million tons of CO2.
Veolia – the right kind of liquidity
There is no life without clean water and Veolia is a world leader in drinking water, wastewater, and waste management. Globally, the company operates 3,600 drinking water and 2,740 wastewater treatment plants and almost 700 waste processing facilities.
In 2020, Veolia operations required 114 million MWh of energy and 42 million m3 of water. As an output of this, the company produced 7.1 billion m3 drinking water, treated 47 million tons of waste with a recovery rate of 70.6% and produced 53 million MWh of energy.
In human terms, 98 million people received drinking water and sanitation services in developing countries, helping Veolia's clients to avoid approximately 33.2 million tons of CO2 since 2015.
Smurfit Kappa – making online shopping more sustainable
Lifecycle management relies on, and improves on the circular economy, which aims to eliminate waste and increase recycling. Specifically, this involves using existing materials and products for as long as possible and reprocessing them. Therefore, the circular economy is one of the most important levers for attaining the carbon-neutrality targets of the industrialized nations and delivering the UN SDG.
As one of the world's leading manufacturers of paper-based packaging solutions, Smurfit Kappa puts the circular economy principles at the core of its operations. The company produces packaging from recycled and primary raw fibers enabling the company to have a lasting influence on the value chain of packaged goods, promoting UN SDG number twelve, "Responsible consumption and production".
The company demonstrates its commitment to the circular economy by using 100% renewable, sustainable primary raw materials to manufacture packaging. And 75% of this, or 6.2 million metric tons, comprised recycled fibers.
In the long term, the relentless demand for sustainable packaging supports the company.  Although plastic has long been out of favor, it is still in use. In 2019, the company DS-Smith estimated that 8% of plastic packaging could be replaced by paper-based solutions. Smurfit Kappa's Management is still reluctant to communicate concrete estimates, as paper-based solutions are still more expensive than plastic. However, at the beginning of the year, the EU introduced a tax of 800 euros per metric ton of non-recycled plastic packaging, which could incentivize companies to switch materials. In addition, Smurfit Kappa is encouraging growing numbers of wholesalers to switch to sustainable packaging, despite the price, thanks to their continuous development of new solutions.
The race to reduce global warming is heating up
People, politicians and international organisations are now uniting to fight climate change. With the new administration in the White House, the US will rejoin the Paris Climate Accord. In recent reports, the US administration has notified supporters that President Joe Biden will declare a goal of halving the nation's emissions from 2005 levels as he pushes to transform vast sectors of the economy and become a leader in the global fight against climate change. A reduction of 50% by 2030 would represent a near doubling of a climate target for 2025 set by the Obama administration.
EU lawmakers have agreed, in principle, a proposal to cut greenhouse gas emissions by 55% compared with 1990 levels by the end of the decade. This is significantly more ambitious than the EU's previous target of 40%, and means the region could become climate neutral by 2050.
The global community is rising to the challenge of reducing global warming. We, as investors, have the opportunity and a duty to play our part. The best way we can be a part of the solution is to do what we do best, allocate capital to companies that will prosper in an environment where improving the health of our planet makes good business sense.
Even with public, political, and legislative support, private sector funding is needed to propel the transformation to lower emissions. This is creating growth opportunities for investors. The Vontobel Fund - Clean Technology is seeking a double dividend: supporting the mission to stop climate change while generating solid returns for its investors.
1 https://de.statista.com/statistik/daten/studie/311844/umfrage/globale-treibhausgasemissionen-nach-quellgruppe/
2 https://www.statista.com/statistics/273273/world-electricity-generation-by-energy-source/
3 https://www.weforum.org/agenda/2021/02/why-the-buildings-of-the-future-are-key-to-an-efficient-energy-ecosystem/
4 http://www.euenergycentre.org/images/unep%20info%20sheet%20-%20ee%20buildings.pdf
5 https://www.wri.org/insights/4-charts-explain-greenhouse-gas-emissions-countries-and-sectors
6 https://ourworldindata.org/emissions-by-sector
7 https://www.suez.com/en/who-we-are/a-committed-group/2020-integrated-report
8 https://www.who.int/news-room/fact-sheets/detail/drinking-water
9 https://ourworldindata.org/water-access
10. https://ourworldindata.org/co2-emissions-from-transport
11 https://de.statista.com/statistik/daten/studie/311844/umfrage/globale-treibhausgasemissionen-nach-quellgruppe/
12 https://www.statista.com/statistics/916625/global-generation-of-municipal-solid-waste-forecast/
13. https://datatopics.worldbank.org/what-a-waste/
14 https://datatopics.worldbank.org/what-a-waste/trends_in_solid_waste_management.html
15 Science Advances  19 Jul 2017: Vol. 3, no. 7, e1700782, Roland Geyer, Jenna R. Jambeck, Kara Lavender Law, "Production, use, and fate of all plastics ever made"
https://advances.sciencemag.org/content/3/7/e1700782